Copyright © All rights reserved. John Charlick Foods 2016



Send us your order online. Looking to order in advance? Fill in the form below for orders of a minimum of 24 hours in advance. We will confirm your order by telephone on the number provided.

Tel: 0207 278 9187
Fax: 0207 278 6512
We have a simple philosophy: you don't have to sit in a restaurant to eat the best quality food!
For 35 years we at John Charlick Foods have had a passion for providing great food. OK, perhaps we obsess a bit too much about whether an aubergine comes from the warm fields of Calabria – not some industrial greenhouse – and the perfect temperature to serve a slice of farmhouse bread; but we can't help it.
Call in to our shop today and feed your taste buds with a magnificent array of finely selected foods, whether you are looking for a gourmet lunch or just a quick bite we've got it covered.

John Charlick Foods has built up a renowned reputation for being the one of London's true lunchtime legends. We're not just your 'run of the mill' sandwich shop, as we serve a famous selection of soups, salads and a daily special that's full of passion and creativity. We also offer a scrumptious range of desserts that will make your work colleagues green with envy as you eat at your desk in pure delight.
John Charlick has been rated by many as the best place in London to either have lunch or simply just grab something to go. Our menu is leaps and bounds above the rest in terms of offering such a fresh and tasty selection foods whilst keeping our prices so low.
Our staff are always friendly and we pride ourselves on providing the highest quality of service to everybody that walks through our door. Why not call in today and try a legendary lunch BOX, or even if you're just looking for a coffee on the go - John Charlick Foods should be your number one choice.
We've been pleasing the public with our legendary dishes since 1978!





DIRECTORS' LUNCHES

BUSINESS LUNCHES

PRIVATE FUNCTIONS

LAUNCH PARTIES AND EVENTS

SANDWICHES

DISHES

FOOD IN THE HAND

SALADS

DESSERTS

FRESH COFFEE

DAILY HOT SPECIALS

LEGENDARY MENU

CHARLICK'S LUNCH BOX


Whatever you're looking for...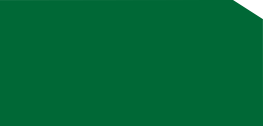 Download our lunchtime menu here

We Serve an incomparable variety of light meals, sandwiches, snacks, vegetarian dishes and beverages every week day between 8am & 3pm.