Copyright © All rights reserved. John Charlick Foods 2016



Send us your order online. Looking to order in advance? Fill in the form below for orders of a minimum of 24 hours in advance. We will confirm your order by telephone on the number provided.

Tel: 0207 278 9187
Fax: 0207 278 6512

John Charlick Foods is one of London's true lunchtime legends and has been serving fresh and tasty sandwiches, finger foods, group lunches, salads and an extensive lunchtime menu for over 40 years.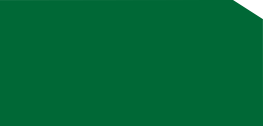 Download our lunchtime menu here







More
Only the freshest of foods
All of our meats are brought in daily


At John Charlick Foods we believe in serving only the freshest selection of meats and salads from our famous deli counter. We have a wide selection of fresh breads and our meat selection is on of London's finest. Call in today to see for yourself.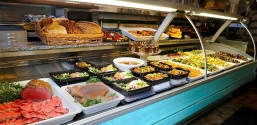 More
Need to feed the five thousand?


Our vast selection of quiality lunchtime platters include only the finest sandwiches complete with fresh and tasty salads. We provide delivery and can cater for any party, ranging from large groups to just single person meals. Call us today to enquire...




More
We don't just do sandwiches!
Our fine selection of food is vast...

Check out our menu to see the vast selection of freshly made, quality foods on offer. All of our food is freshly made or baked by our very own chef and really is second to none in terms of taste. Why not come and try for yourself?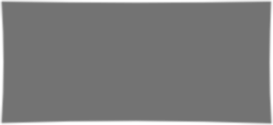 'John Charlick Foods has perfected the art of sandwich making'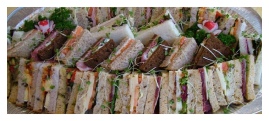 OTHER PRICES:
Sandwich platters – prices start from £5.95 per head (6 quarters)
Sandwich platter with seasonal fruit – prices start from £8.50 per head.
VAT is payable in addition.We make no charge for local deliveries.

1st Option Locations • 3-4 South Square • 11 South Square • A & R Photographic • AP Watt • Bauer Media • Biomed • Boden • BoultWade Tennant • Butcher Burns • Bower &Wilkins • Channel 4 News • Charles Dickens Museum • Condé Nast Publications • David Price Solicitors • Debenhams Direct • Doughty Street Chambers • Eastman Dental Institute • Frank Herholdt • IPC Media • ITV • ITN • May,May & Merriman • Monckton Chambers • Morgan Lockyer • Northern & Shell • Publicis Blueprint • Reddie & Grose • Shoreditch Studios • Stuart West Studio • The Guardian • The Evening Standard • TimeWarner AOL • VUE • Warner Brothers Entertainment • Wright Son & Pepper • Wyatt-Clarke Ltd. • You Magazine • De Beers • Shoot Logistics • Locate • M Marketing • Zownir Photography • Hanover
AT OUR PREMISES: Monday to Friday - Breakfast & Lunch
TO YOUR DOOR: Private Catering, Studio & Business Lunches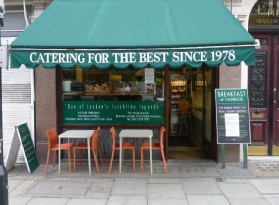 John Charlick Foods
142 Grays Inn Road
London
WC1X 8AX
Opening Times
Monday - Friday
Breakfast 8am - 10pm
Lunch 11 am - 3 pm
'The sandwiches are a sensation! The range of menu…wonderful.'
( Jon Snow, Channel 4)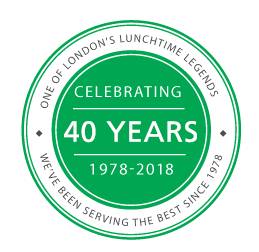 WE CAN provide you with fabulous platters of sandwiches for your meetings, photo-shoots, office parties plus any other occasion. We use only the finest quality, fresh ingredients that are imaginatively combined. We can also provide delicious finger food for your receptions and functions. Or, if you think of a salad as a few limp bits of lettuce and tasteless tomatoes, think again. Our 'Insalata' salad is a satisfying and imaginative combination of the best, freshest ingredients.
Click and Read our Reviews Here:
View our recent 35 year celebration at John Charlick Foods. Click to enlarge the gallery